PLAN TO JOIN US FOR THE NC TIDE
FALL 2015 CONFERENCE
NOVEMBER 1-4, 2015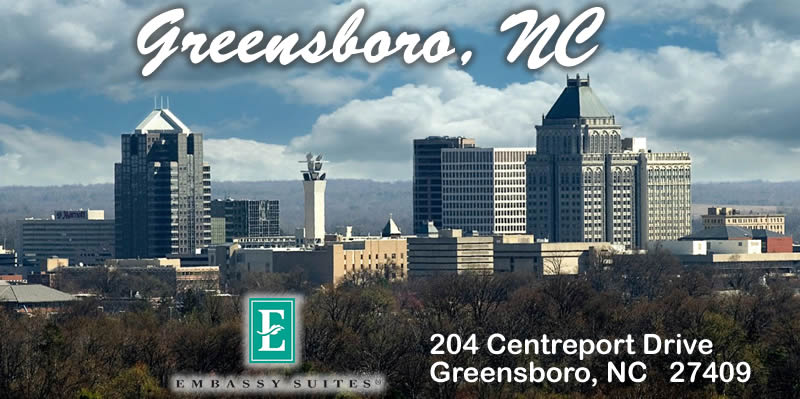 Embassy Suites Greensboro-Airport
204 Centreport Drive, Greensboro, NC 27409

The Embassy Suites Greensboro will be the NC TIDE Host Hotel for the NC TIDE 2015 Fall Conference. The Embassy Suites/Homewood Suites Complex offers attendees a centralized location within the state with which to meet all of your training needs.
REGISTRATION AND AGENDA INFORMATION:
- Not Available Yet
IMPORTANT HOTEL INFORMATION:

Check in time: 3:00 p.m.
Check out time: 12:00 p.m.
Group Rate is $109+taxes per night. Current tax rate is 12.75%.
Room Block is on a First Come First Served Basis.
Room Block Cut-off Date: October 3, 2015 after this date rooms will increase in price.
Must reserve with a credit card or pay in full.
Be prepared to provide reservation name, home/business address and a current email address.
If you will be using a company credit card, please remember to obtain a pre-authorization form which will need to be completed for each person whose reservation will be paid with the company credit card.
HOW DO I MAKE MY HOTEL ROOM RESERVATIONS???
Don't forget to say you are with NC TIDE! The NC TIDE Conference group code for the Embassy Suites and Homewood Suites is NTD.

To call for reservations, please use this in-house reservation number: 336-668-4535
They will take reservations for both the Embassy Suites and Homewood Suites. Please remember that if they cannot reserve a room on Sunday night at the Embassy Suites to let them know if you want a split reservation for Sunday night at Homewood Suites and Monday and Tuesday night at the Embassy Suites.

Please do not call the Hilton Reservation Toll-Free Reservation number!

To utilize the personalized on-line group reservation page, please use the links directly below. Remember that if there is no availability to reserve a room on Sunday night, November 1st at the Embassy Suites, you can either book Sunday night only at the Homewood Suites and book November 2nd & 3rd at the Embassy Suites or you can choose to stay all 3 nights at the Homewood Suites. The choice is yours; however, the staff at the Embassy Suites has expressed their desire to have you join them Monday and Tuesday nights at the Embassy Suites facility.

Embassy Suites Location:
Your POG Link is: http://embassysuites.hilton.com/en/es/groups/personalized/G/GSOGBES-NTD-20151031/index.jhtml

Homewood Suites Location:
Your POG Link is: http://homewoodsuites.hilton.com/en/hw/groups/personalized/G/GSOHWHW-NTD-20151101/index.jhtml

CALL FOR PRESENTATIONS:

- CLICK HERE FOR PRESENTATION PACKET