IMPORTANT PLANNING UPDATE FOR NC TIDE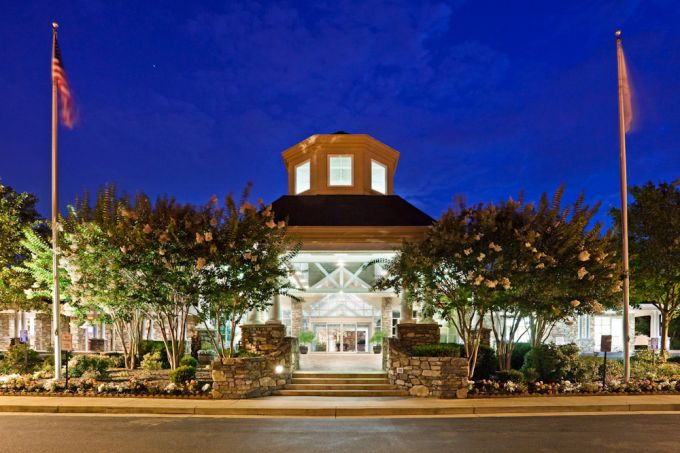 NC TIDE FALL 2017 CONFERENCE
OCTOBER 22 - 25, 2017

CROWNE PLAZA RESORT ASHEVILLE
1 RESORT DRIVE
ASHEVILLE, NC
PLAN TO JOIN US FOR THE NC TIDE
SPRING 2017 CONFERENCE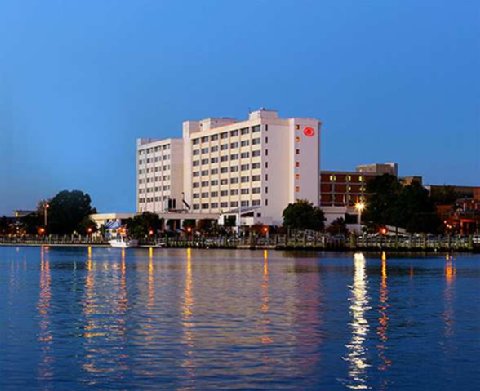 NC TIDE SPRING 2017 CONFERENCE
APRIL 23 - 26, 2017

HILTON WILMINGTON RIVERSIDE
301 N WATER STREET
WILMINGTON, NC
Click here to see our 2017 Spring Sponsors
The Hilton Wilmington Riverside will be the NC TIDE Host Hotel for the NC TIDE 2017 Spring Conference. The Hilton Wilmington Riverside offers an upscale experience in a prime location on the Cape Fear Riverfront. Their downtown boardwalk location is within walking distance to popular attractions, nightlife, shopping and dining. Explore the area on a sightseeing cruise, walking tour or from a horse and carriage. Cap off a busy day with a dining treat at their on-site Ruth's Chris Steak House or Innovations before retiring to an elegant guest room.
PLEASE NOTE: CONFERENCE REGISTRATION AND AGENDA SHOULD BE AVAILABLE MARCH 6, 2017. THANK YOU
REGISTRATION AND AGENDA INFORMATION:
- 2017 Spring Agenda and Registration Packet (PDF)
ONLINE REGISTRATION:
Online registration payments can be made using E-Checks, American Express, Discover Card, Visa, or MasterCard.
(Note: A convenience fee will be charged for all online transaction fees. Please see Registration and Agenda Packet for additional details.)
Click link below for Full (3) Day Registration
- NC TIDE 2017 Spring Conference
Click link below for Single (1) Day Registration
- NC TIDE 2017 Spring Conference (Monday Registration Only)
- NC TIDE 2017 Spring Conference (Tuesday Registration Only)
- NC TIDE 2017 Spring Conference (Wednesday Registration Only)
IMPORTANT HOTEL INFORMATION:
ROOM INFORMATION:
A block of 150 Rooms has been reserved for at the Hilton at a rate of $129.00 per room plus tax on a first come first reserved basis. Please note the tax for Wilmington is currently thirteen percent (13%).
Hilton and Riverview Suites Reservations office hours are Monday through Friday between 8:00 am and 5:00 pm. To book your reservation, call:
| | | |
| --- | --- | --- |
| | HILTON WILMINGTON RIVERSIDE | |
| | Local: (910) 763-5900 | |
| | Toll Free: 1-888-324-8170 | |

Be sure to mention that you are with NC TIDE to obtain this rate. The reservation cut off date is 3/22/17. After the cut-off date, no reservations will be accepted at the special group rate.

ON-LINE RESERVATION:
All online reservations can be made through our web site at www.wilmingtonhilton.com or Call 910-763-5900, Monday thru Friday, between 8:00 am and 4:00 pm and ask for the Reservations Department. You may also call the Hilton Worldwide toll free number at 1-800 HILTONS (1-800-445-8667).
Please mention Group Code NTI to get our special rates.

GUEST ROOM CHECK-IN / CHECK-OUT TIME:

Check-in Time:

3:00 PM

.
Check-out Time:

12:00 PM

PARKING INFORMATION:
The following parking rates apply (The Hilton does not own the parking lots surrounding the Hilton. Those are owned by the City of Wilmington):

CURRENT PARKING FEES
| | |
| --- | --- |
| - Self-parking is $11 a day or $15 a day for valet parking | |

ADDITIONAL INFORMATION:
Additional Charges for Special Requests:
$10.00 for each additional adult over two adults per room.
Guaranteed Riverfront room subject to $10.00 additional charge per room.

Accommodations must be guaranteed with a check or major credit card for the first night's stay. Individuals will be charged for one night if cancellations are not made at least 72 hours prior to arrival.
EARLY DEPARTURE/NO SHOW FEE:
In the event a guest who has requested a room within your block checks out prior to his or her reserved departure date, the lIotel will add an early departure fee of $50.00 to that guest's individual account. Guests wishing to avoid an early departure fee should advise the Hotel at or before cheek-in of any change in planned length of stay.
Failure to cancel your reservation within 72 hours prior to your arrival or failure to show on your day of arrival will result in a charge that is equal to the first night's stay to your credit card for each room reserved. Failing to call or show before 2:00 am after the first night of a reservation will result in cancellation of the remainder of your reservation.